· Direct translation from Spanish by ChatGPT.
Click on the Spanish version to enjoy the content with original pictures, links and related content: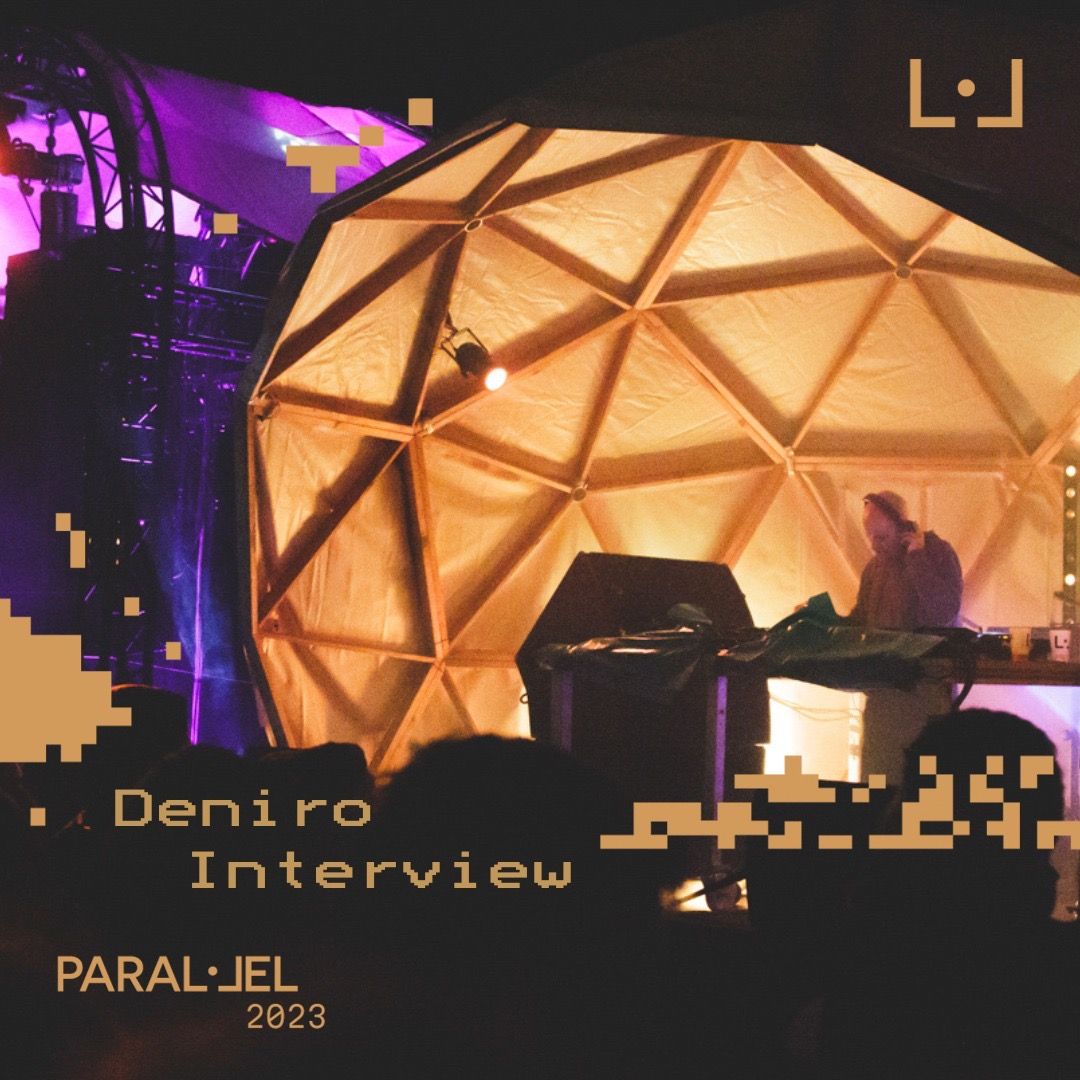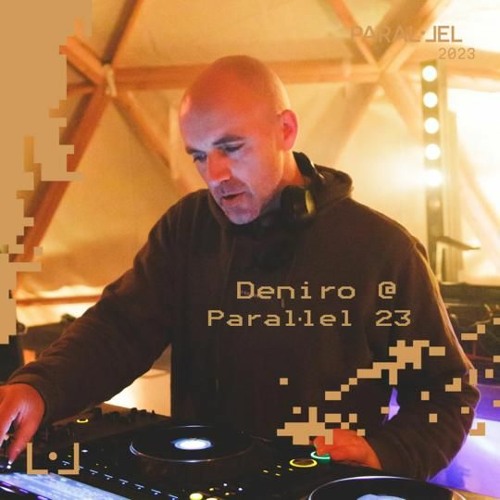 Vanity Dust: You've just finished your set at Paral·lel. How was the experience from the DJ booth?
Deniro: Without a doubt, my best experience of the entire summer, along with the dates I played in Colombia.
Even though it's late summer, Paral·lel is always colder than you might think at first.
Absolutely, a few hours before I got here, we were talking about the weather, and they warned me about the cold. So, I wore two pairs of pants, two pairs of socks, and three layers, and it was sufficient in the DJ booth. Everything went smoothly!
Speaking of your trip to Colombia, how was that experience?
It was crazy in the sense that I played almost continuously at three parties in three different cities. My trip was all about going to the event, DJing, sleeping, and traveling. I had a great time, but it wasn't until I got back and saw the online content from the events that I realized how amazing it had been.
I believe I saw that you also played at Tunnel Pereira.
Yes.
It's a well-known place, and even here in Spain, we've heard of that club. This brings me to the interesting shift happening in the world of electronic music, where Europe is finally looking at and showing interest in the authenticity of what's happening in Latin America, moving away from the Eurocentric notion that electronic music's epicenter is Europe, and the rest of the world merely looks up to it. There are numerous incredible clubs, impressive producers, and creatively remarkable electronic projects in Latin America.
Indeed, it's very positive and a fascinating topic. When I was there, one of the guys told me that they can't afford big-name DJs because they are too expensive, so they have to look for mid-range artists, but those are the good DJs. Regardless of that, I must add that the way they treat artists is exceptional.
Sometimes, when you have a limited budget, you have to be more resourceful and creative.
And even the big names enjoy playing at clubs, but they can't always do it. Fortunately, there are still some big names who love doing it and are willing to adjust their fees a bit to make it happen. You understand that I'd rather not mention any names!
Returning to the topic of festivals, it seems like there's a boom everywhere, but there are still some interesting festivals. For example, you've played at Dekmantel, among others.
Yes, on one hand, there are regular festivals, and on the other, there are "special" festivals. Dekmantel is a special festival, just like Paral·lel. When the promoter brings you for the first time, they always place you in an appropriate slot, even if you're not well-known. In my case, they put me right before Marcel Dettmann, who was closing the well-known UFO Stage. Before my set, Planetary Assault Systems was performing. It's still one of the best memories I have in the DJ booth.
You also mentioned that Paral·lel is a "special" festival, and based on my experience over the years, I would agree. Paral·lel has remained true to its roots since 2016, and I've been fortunate to be a part of it since then: one stage, a very limited audience, three days of the festival with short nights for rest if necessary, and a carefully curated, international lineup.
Like most independently funded festivals, Paral·lel has had a complex and challenging journey, not without financial risks, and there was also intensive work to find a new location when the previous one became unavailable. This leads me to think that your journey as a DJ and producer, which you embarked on many years ago, must have been equally complex, and I'm sure you have a lot to share. I'm looking forward to hearing a bit about your history and your journey since you started on this electronic path.
I started, let's say, down the wrong path. I would skip classes whenever I could, and I quickly became passionate about producing music. I lived with my mother, and she would go to work at 7:30 am, shouting, "You have to go to school!" Of course, I'd reply, "Sure, I'm going!" I'd get out of bed, go to the living room, start getting ready to leave, but as soon as she left, I'd go back to my room and start making music. At that time, one of my friends, Interstellar Funk, told me he wanted to start a label and release my music. So, I joined the project, and that's how Tape Records Amsterdam was born. Atavism was one of the first releases, I believe, and it caught the attention of some well-known DJs, which helped me a lot.
I heard that Nina Kraviz was already playing the release, but I didn't know who she was at the time. So, I looked her up on Facebook and discovered that she was one of the most popular techno DJs. When I met her at Dekmantel, she asked me to send her music. At that time, I started making new music, but only a month had passed since I had made it, and it wasn't at the level I wanted, so I didn't send her anything. In reality, when I make music, I need it to stay on my hard drive for six months before I listen to it again and know if it's good enough for a release. So, I decided to send her old music, and one of the tracks was "Organezized," which she released on Trip, followed by other releases.
Years ago, we talked a lot, and I also got to play at Trip parties. Not too long ago, we played together in the Netherlands, in Maastricht, and it was great to reconnect.
Right now, I'm very focused on my own label, Tape Records Amsterdam.
Your latest release on the label has been "Pelé," with the track "Pelé 1" being my favorite.
Naming my tracks is always something I do at the last minute. I go on the internet and search for everything from dog names to endangered species.
And legendary football players...
I think it's a great name!
Most of my releases have a single name, like in the old days when I used to label them A1 or A2 directly, or Untitled or Studio 1, Studio 2. You don't have to give each track a unique name.
I like this idea of 'keep it simple,' the other option is to find very intense and personally significant names. I don't think one is better; it's just a different way of approaching the work.
In my case, I don't need albums with five interludes. When producing, I always think about the limited capacity of vinyl, so I focus on dancefloor music for releases and leave the rest for home listening. I'm satisfied if there are three or four tracks that can be played. Of course, there are exceptions: Aphex Twin or Larry Heard can do whatever they want, as they play in their own league. Typically, I'm disappointed by albums with a grand concept behind them. Good music is what matters.
I think in your bio, there's a snippet that says something like you're focused on production and making people dance.
Yes, that's right. Although on my computer, I have a lot of tracks that I've made, which you might be able to play, but they are not that straightforward. They're very Detroit, with a lot of melodies...
Returning to locations and travels, you've been to Barcelona several times, correct?
Yes, I've played a couple of times at Razzmatazz, one of them with Ben Sims. On the other hand, there's an exciting B2B announcement coming up. As a tourist, of course, I've been to the city on multiple occasions.
Ben Sims is another significant artist you've had contact with over the years.
Absolutely, since we're in the same agency, we're closer now, we talk more often, and we've performed together many times in the past year. A night with him is always fun.
In this regard, we've talked about several names that have been pivotal at different times in your career, from Interstellar Funk to Nina, and Ben Sims. What other names have been relevant to you as a DJ and producer?
Steve Rachmad, undoubtedly. Both as a DJ and a producer. When I was around 16, I started listening to low-quality techno, but after a couple of years, when the minimal craze started, I discovered old techno sessions from the 90s through Soulseek, and a whole new world opened up for me. When I heard Steve play live for the first time after having listened to many sessions and tracks on my computer, he became my biggest inspiration. Robert Hood and Jeff Mills also had a significant influence on me. I'm a big fan of Detroit music, both House and Techno.
Going back to your label, Tape Amsterdam, what more can you tell me about the project?
It's called Tape Records Amsterdam because we had a lot of cassettes, especially at the beginning of the project. We started the record label with three friends in Amsterdam. Now, two of them have day jobs, but they still have a studio. The third one, Interstellar Funk, started his own label a few years ago and is doing great things, although with a sound different from what we had at Tape Records when we started. So, I'm now solely responsible for the musical side of the label.
And how do you envision Tape Amsterdam going forward?
I see the label as my platform now, and I'll focus on releasing only my music. Of course, I'm open to remixes and collaborating on tracks, that door is open. But in this sense, I'll focus on making it my own identity. I still receive demos, but even if it's good music, I'm more open to collaborations on Tape Amsterdam than releasing music from other solo artists.
Regarding collaborations with other artists, with whom have you had ongoing collaborations over time, and the results left you particularly satisfied?
It's not really a collaboration in the sense that we created tracks together, but I found working with Kr!z from Token Records very enjoyable. Sometimes, a label owner can ask for changes that don't add anything or lead the track in the wrong direction, but with Kr!z, he always suggested things that improved the work. Besides, he's a very kind person, and he's a good producer and DJ himself. Add to that the fact that Token operates very well, very professionally. You get promos on time, and they have a very serious project: Kr!z is a true label owner!
To wrap up the interview, I wanted to ask you about something that we touched on earlier in the conversation. What happened when your school found out you weren't attending classes and were staying at home producing music?
As I mentioned, that only happened during secondary school. My mother didn't notice. She had to go to work early as a school teacher. Every morning, she would shout, "Wake up and go to school!" I'd reply, "Yesss," and after coming down and having a coffee, I'd simply go back to my room. I'd turn on the equipment and start making music. At that time, my absence was noticed at school, but the trick is, if you keep skipping, there comes a point when they give up and leave you alone to come when you want (more or less). Eventually, I managed to finish secondary school. After secondary school, I went to university for a couple of years and pursued three different studies, but I felt like I was the only normal person in a vast complex of buildings with too many people who genuinely enjoyed being there. I have deep respect for them, but I really didn't have a schedule or a backpack; I only carried a few books in a grocery bag and a pen. So, I could say that my life was quite structured at that time! In the end, after some sessions with a psychologist, he told me, "Finish and get a university degree or quit and pursue your music career." Just choose and go for it. It was an easy choice to make, and it was exactly what I wanted to hear. All that education cost me and still costs me a lot of money, but at least I can do what I love the most: make music and be a DJ.